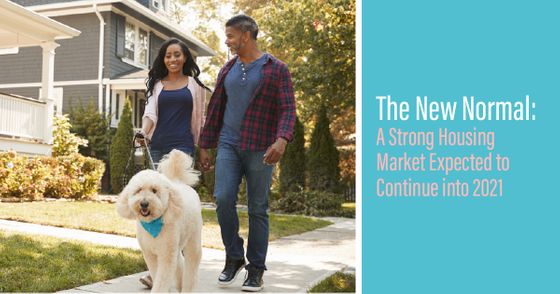 Stephanie Pratt
The New Normal: A Strong Housing Market Expected to Continue into 2021
"2020 will be known for a lot of things, and a record-breaking year for real estate will certainly be one of its more unexpected legacies," prominent economist Daryl Fairweather said.1 And he's right: most of us would have expected the housing market to suffer from circumstances like a once-in-a-hundred-years pandemic and historic inventory shortages.
But, rather than a slowdown, we are continuing to experience a surprisingly robust real estate market across the country. And experts estimate that these conditions are likely to last well into the new year. Fannie Mae Senior VP and Chief Economist Doug Duncan predicts that existing home sales will ultimately "be up a percent or more in 2021." He believes home prices will continue to rise due to limited inventory, but he is confident the Federal Reserve will keep interest rates low into the future, which will be "very good for households."2
Market conditions like fewer available listings, changing criteria for desired homes,...
more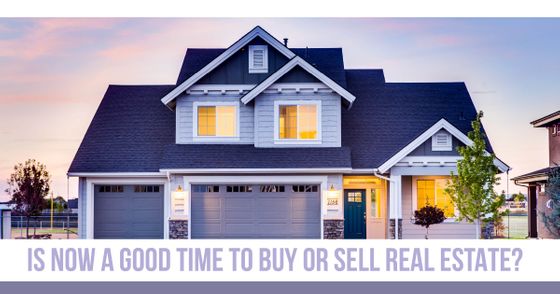 Stephanie Pratt
Is Now a Good Time to Buy or Sell Real Estate?
Traditionally, spring is one of the busiest times of the year for real estate. However, the coronavirus outbreak—and subsequent stay-at-home orders—led many buyers and sellers to put their moving plans on hold. In April, new listings fell nearly 45%, and sales volume fell 15% compared to last year.
Fortunately, as restrictions have eased, we've seen an uptick in market activity. And economists at Realtor.com expect a rebound in July, August, and September, as fears about the pandemic subside, and buyers return to the market with pent-up demand from a lost spring season.
But given safety concerns and the current economic climate, is it prudent to jump back into the real estate market?
Before you decide, it's important to consider where the housing market is headed, how it could impact your timeline and ability to buy a home, and your own individual needs and circumstances.
WHAT'S AHEAD FOR THE HOUSING MARKET?
The economic aftermath of the coronavirus outbreak has...
more