HELPING HOME SELLERS IN MARIN & SAN FRANISCO COUNTIES TO ACHIEVE THE HIGHEST SALE PRICE THROUGH MY STRATEGIC MARKETING METHODOLOGY
The first step in moving is knowing the value of your current home.
Click below to get a free property valuation from me.
367 Headlands Ct., Sausalito (PENDING) - $998,000

167 Cazneau Ave., Sausalito (PENDING) - $2,798,000

105 Bulkley Ave., Sausalito (SOLD) - $2,900,000

218 Amicita Ave., Mill Valley (SOLD) - $2,420,000

167 Filbert Ave., Sausalito (SOLD) - $2,200,000

84 5th Ave., San Francisco (SOLD) - Off Market - $3,950,000

185 Greenwood Way, Mill Valley (SOLD) - $2,650,000

34 Convent Court, San Rafael (SOLD) - $2,000,000

217 North St., Sausalito (SOLD) - $2,325,000

26 Crecienta Dr., Sausalito (SOLD) - $3,500,000 $800k/30% over list price

35 Woodward Ave., Sausalito (SOLD) - $1,650,000

600 Chestnut St. Unit 205, San Francisco (SOLD) - $1,480,000

199 Stewart Ave., Tiburon (SOLD) - Offered at: $2,700,000

37 Crecienta Dr., Sausalito (SOLD) - $1,200,000

38 Edwards Ave., Sausalito (SOLD) - Offered at: $1,295,000

513-515 Bridgeway, Sausalito (SOLD) - Offered at: $3,995,000

672 Hilary Dr., Tiburon (SOLD) - $2,460,000

296 Beach Rd., Belvedere (SOLD) - Offered at $9,989,000

99 Sugarloaf Dr., Tiburon (SOLD) - Offered at $6,995,000
Marin County and the entire bay area are quite extraordinary places. With its majestic natural scenery, perfect weather, world-class amenities, close proximity to the city/mountains/beaches/wine country and award-winning schools, it is the ideal place to live, work and play with some amazing luxury homes for sale. Tiburon, Mill Valley and Sausalito Real Estate Agent Stephanie Pratt can help make it a place that you call home!
***** 5 STAR Experience:
"When working with clients, I put my whole heart into the transaction. I am 100% focused on their needs and providing the most trustworthy quality of service. Whether first time buyer, relocating seller, or long time investor; all clients are equally important to me, as I am a tireless advocate on their behalf. You will not find a realtor as dedicated and diligent at working in your best interest. I am a fierce negotiator, so as a Buyer, I will fight to get you the best deal on your dream home or as a Seller, get you the highest possible price in the least amount of time. Choosing me as your trusted Realtor/Advisor; you are guaranteed to experience the most positive real estate journey of your life!"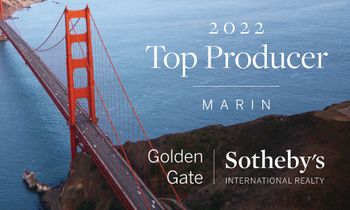 I am member of Home for a Home. Helping to provide homes for those in need. A portion of my commission goes towards funding the construction of a home for a family in need.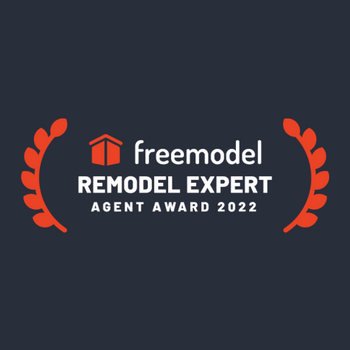 I have partnered with Freemodel to earn my clients an additional $100k+ in combined profit after their pre-sale renovations.
"Stephanie Pratt is absolutely superb at her job. She was always available to address my questions and concerns. She is a great communicator. When problems arose she handled them with efficiency and confidence. She has wonderful attention to detail and always followed through. In this strong Seller's market I think some agents would be tempted to relax and let the market do the selling. Not Stephanie! She was always coming up with savvy and creative ideas to present my property in the best way possible. I felt completely taken care of throughout the whole process. I am so grateful to have had her as my agent!"
- Jeannie L.
"Stephanie recently helped me find my dream home. We started this journey together several years ago, and she was so patient over the years showing me houses, and sticking with me even though it took some time to finally find the right house that had everything that I was looking for in a property. Many agents just would have given up and moved on. Stephanie's work ethic, commitment to clients, professionalism, and determination set her apart from other agents. Even after the sale, she continues to provide value help and insight as I start to do renovations by referring contractors, and expertise. I highly recommend her to anyone who is looking for a home."
- Amy Thorne, Buyer
"I moved to the Bay Area from out of State in 2019, and was referred to Stephanie. I've bought and sold multiple homes over the years, and I'm happy to say that Stephanie is the best realtor I've ever met. She was patient in showing properties to me when I was in town, and to my daughter and son-in-law when I wasn't. She was very evenhanded regarding pros and cons of each property, so I never got the impression she was trying to "sell" me on anything. When it came time to making offers, she was fabulous about telling me how much might be necessary to win the bidding war, and how much would be too much to pay. I had such total faith in her that ultimately I bought my property without seeing it; she, my daughter and son-in-law all vetted the properties together. And I have been extremely pleased with my purchase. Following the sale, she has provided invaluable guidance regarding housecleaners, handymen, contractors, etc. And throughout all this, she was kind and wonderfully personable. Overall, I just cannot recommend her highly enough."
- Tom Letourneau, Buyer
"We had the pleasure of working with Stephanie for the buying and selling of our Sausalito homes. It was not our first experience (buying or selling) but it was by far the best. Her knowledge of the market, aptitude in working with different agents and attention to each and every detail made the entire process as stress free as possible. We were able to purchase our new home under-asking AND sold our previous house for over asking in five days. Stephanie helped us purchase our dream home, but if we ever dip our toe back into the real estate market we have an agent for life!"
– Ryan & Sarah Aylward, Buyer & Seller
"There are Bay Area real estate legends that have achieved status as top producers and deal makers and Stephanie Pratt is one of them. She found us our dream home in Sausalito off-market and sold our Kent Woodlands house within the same week! She is tenacious, unflappable and best of all a joy to work with… none of the ego that usually comes with these prestigious talents. I'd work with her again, though now that we are in our forever home, we hope the need will not arise."
– Gina & Dave Pell, Buyer & Seller
"Thanks to Stephanie, we now live in a house we love! She made it happen in the most efficient and painless way possible because of her amazing solutions focused ability, her drive and tenacity to make things happen and her deep knowledge of the buying process. And the added bonus is that Stephanie is a fantastic person – she has a beautiful, natural personality and is honest, trustworthy and bursting with energy and passion. It was an absolute pleasure working with her. I wouldn't hesitate in recommending Stephanie and in fact already have!"
– Bettina and Sebastian Ferrando, Buyer