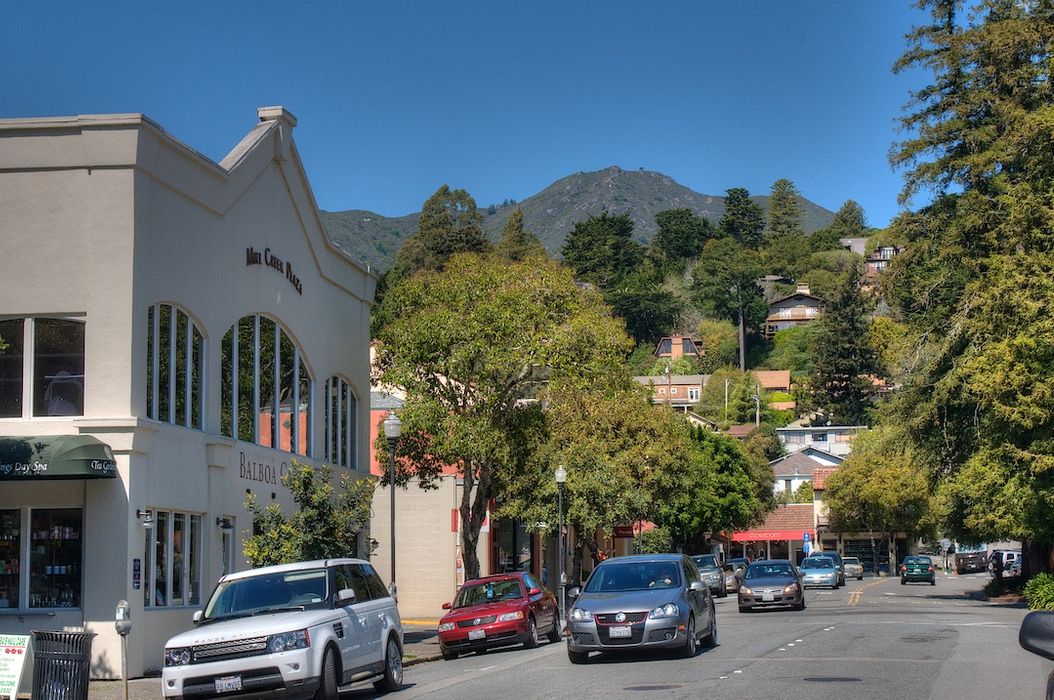 Originally a logging town, taking its name from the 1836 sawmill that still stands among the trees in Old Mill Park, Mill Valley is a creative hideaway with amazing real estate potential situated at the foot of Mt.Tamalpais.
Our experienced Mill Valley real estate agent knows that what sets Mill Valley apart is not just the spectacular physical beauty of its setting, but equally its human environment – uniquely combining tranquility and liveliness, privacy and community involvement, urban sophistication and village charm. The cosmopolitan little town is an eclectic combination of artists, filmmakers and entertainers living in a mix of old and new. The Annual Film Festival is an international event, attracting premier films and visitors from across the globe. Another popular event is the 7.2 mile Dipsea Footrace (established in 1904) starting in Mill Valley and ending on the other side of Mt.Tamalpais at Stinson Beach. The Mountain Play has been a Mill Valley tradition for more than 90 years. Mt. Tamalpais is part of a state park which offers some of the best hiking and views in the area.
Mill Valley offers a wide variety of shopping experiences for visitors who seek the unusual, from original art work galleries to unique boutiques. In this quaint, family-oriented town, our Mill Valley real estate agent can help you find the perfect home where your creative spirit can thrive. Speak with our experienced realtors in the San Francisco area today!